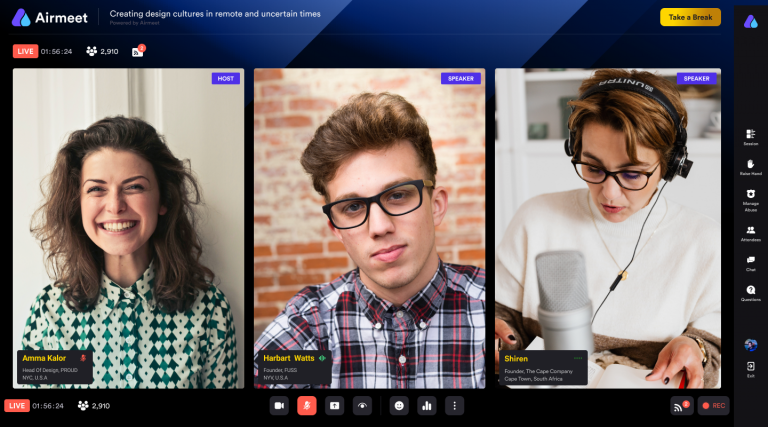 Virtual events and webinars are getting more popular across the globe.
Introducing Airmeet, an all-in-one interactive virtual event virtual platform for individuals or businesses to host online events for conferences, virtual meetings, virtual fairs hackathons, and more. Airmeet supports a fully customizable & immersive hybrid events platform designed for exceptional engagement & ROI.
Attendees are able to connect webinars anytime, anywhere through mobile devices or desktops. Organizers can build authentic relationships with their attendees with customizable appearance and seating arrangements to deliver specific experiences and highly relevant interactions among the participants in the event "ballroom".
Airmeet upholds its mission to "empower organizations and communities in achieving effective collective progress".