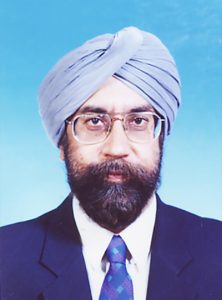 Adjunct Professor, University of Colombo in Sri Lanka
Visiting Professor, University of Philippines Diliman
Dr Diljit Singh
Dr.
Diljit
recently retired from the Department of Library and Information Science, University of Malaya, Kuala Lumpur, Malaysia, where he served for 19+ years.  Dr. Diljit was also previously Deputy Dean (Postgraduate) at the Faculty.  He is currently an Adjunct Professor at the University of Colombo in Sri Lanka, and a Visiting Professor at the University of Philippines Diliman in Manila.
Prior to joining the university, Dr. Diljit first served as a high school teacher, later as Assistant Director in the Pahang State Education Department, and then at the Aminuddin Baki Institute, Ministry of Education, Malaysia.
Dr. Diljit holds a Bachelor of Science and a Diploma in Education from the University of Malaya, and a Master of Science and a Ph.D. from Florida State University, USA.
Dr. Diljit is active in library associations at the local and international levels.  He is the Chair of the Research Committee of the Librarians' Association of Malaysia. At the international level, he is the Immediate Past President of the International Association of School Librarianship (IASL).  He has previously served on the International Federation of Library Associations and Institutions' (IFLA) Standing Committees for Asia-Oceania, and for School Libraries. Diljit is currently a member of the
IFLA Journal
Editorial Board, and IFLA's Building Strong LIS Education (BSLISE) Working Group.  He was also recently elected to the IFLA Section on Library Theory and Research.
His professional interests include information literacy, management of libraries and information services, school libraries, LIS education, and the promotion of research. He also has a keen interest in the effective and efficient use of information for socio-economic development.
TOPIC – Revitalizing in the New Norm: The Role of Evidence-based Librarianship

As we seek to revitalize libraries in the new norm, we need to understand what the new norm means and its implications for library and information services. This understanding should be based on evidence collected through research, rather than just past practices and assumptions. It is important that librarians be more involved with research, be it as consumers, collaborators or as producers of research, in addition to providing access for others. This will help decisions on revitalizing libraries to be made based on facts. This presentation will focus on the need for evidence-based librarianship, and how librarians need to gather the evidence through research.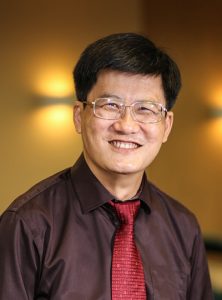 Programme Director
Nanyang Technological University
MSc (Knowledge Management) programme, Wee Kim Wee School of Communications & Information
Dr. Lee Chu Keong
Dr
Lee
is currently the programme director of the MSc (Knowledge Management) programme at the Wee Kim Wee School of Communication and Information at the Nanyang Technological University in Singapore.  He is a chemical engineer by training, but furthered his studies in the areas of information science and knowledge management.  In addition to NTU, he has also held teaching positions at the Singapore and Temasek Polytechnics.
His current teaching assignments include graduate courses in the areas of knowledge management, business information sources and services, special libraries and data science.
TOPIC – The Post-Pandemic Library

On 11 March 2020, the World Health Organization (WHO) declared the Covid-19 outbreak to be a pandemic.  Since then, life has changed irrevocably for many people and businesses.  Many facets of life have been forever transformed.  How we work, how we socialise, how we shop, and how we teach and learn is very different now compared to the time before the pandemic.  Due to social distancing requirements in many countries, the amount of time we spend online has also skyrocketed.  The library is not spared from this transformation, and it is a good time to ponder on how the library can play a role when the pandemic comes to an end.  In this presentation, I will discuss the three directions in which libraries can take in order to remain relevant.  The first is to shift its emphasis from providing access to information and knowledge to teaching.  The second is by providing space for new forms and methods of working.  Lastly, the library can promote the sense of community amongst people who frequent the library.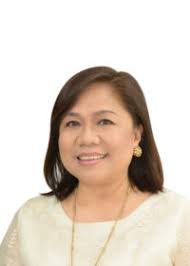 Head Of Library
Head Librarian, University of the Philippines College of Engineering Libraries
Senior Lecturer, UP School of Library and Information Studies
Prof. Sharon Maria S. Esposo-Betan, MILS, RL.
Prof.
Sharon Ma. S. Esposo-Betan
is the Head Librarian of the University of the Philippines – College of Engineering Libraries. UP is the Philippines' premier state university with 8 constituent universities spread across 15 campuses all over the country. The flagship campus is located in Diliman, Quezon City and is composed of almost 50 percent of the entire UP System student population. The College of Engineering of the University of the Philippines Diliman is the largest degree-granting unit in the whole UP System in terms of student-faculty population, – even bigger than the whole population of the other UP constituent universities.
Her more than 24 years in the field of librarianship and information service ushered her to teaching in the UP School of Library and Information Studies as a Senior Lecturer where she handles graduate courses on information science, collection development, library management, and management and information systems planning and management.
Prof. Esposo-Betan is always on the lookout for better ways of doing things. "Innovate. Re-Create, Collaborate" – 3 big words she considers as her mantra. She has been instrumental in the success of many innovative library modernization projects, including joint projects with other agencies/organizations.
With her innovations and contribution to the University of the Philippines, Prof. Esposo-Betan has been awarded the UP Gawad Tsanselor Award thrice (3x) which elevated her recently to the Hall of Fame. UP Gawad Tsanselor is the most prestigious award given to a UP professional for excellence and exemplary performance. With her expertise in information and communication technology applications as applied in Libraries, she has been a well sought resource person and a speaker in various seminars, workshops, and conferences for different professional library associations and organizations in the Philippines. She has led 2 national library associations namely as President of the Philippine Association of Academic and Research Librarians in the Philippines (PAARL) and as President of the Consortium of Engineering Libraries in the Philippines (CELPh). PAARL is a nationwide association of librarians working in academic and research libraries that support scholarly research and formal education in the tertiary level, and uphold the profession of librarianship in the country. CELPh, on the other hand, is a nationwide association of 18 university engineering libraries whose mandate is joint acquisition, shared access and resource sharing of online resources among member libraries.
Prof. Esposo-Betan earned her Bachelor and Master degrees in Library and Information Studies from the University of the Philippines Diliman.
TOPIC – Supporting the library in a Post-Covid World

Post pandemic scenario of libraries will definitely include promoting student wellness within the academic circle. Many of the students are experiencing difficulty and anxiety during the remote learning mode implemented by most of the universities. Libraries should now go beyond providing the best resources and services to its users. The more important role of libraries now, as a service institution, is to promote the health and wellbeing of the community it serves. This new mandate requires not only skills and knowledge of library administrators but a challenge to all the stakeholders in the academic community. The presentation will discuss why student wellness is important in an individual's daily school life, most particularly after this covid-19 pandemic; and the challenging and interesting role of libraries to address this foreknown scenario.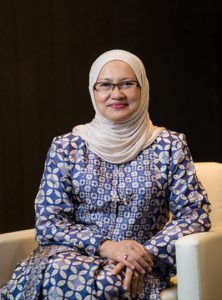 Permanent Secretary
Ministry of Welfare, Community Wellbeing,
Women, Family and Childhood Development
Dr. Rashidah Bolhassan
Dr.
Rashidah
specialises in knowledge management and throughout her professional career; she has been entrusted to set up, transform, market and lead  knowledge organizations.  Her other strengths are in the fields of human centred information systems, human resource capacity building, promotion and marketing, and cultural heritage management.
With her visionary expectations of knowledge organizations' role in societal development, she was awarded one of the first fellows for IFLA/OCLC in 2001.
She was the CEO of Sarawak State Library (2003-2020), and prior to that, she served in various capacities, locally and internationally.  Dr. Rashidah was voted as Chair for Council of State Library Directors, Malaysia, in 2006 – 2009, and again in 2013 till 2020. She was appointed as a Member of Sarawak State's Women Council (MWKS), elected as President of Librarians Association of Malaysia (PPM) 2020-2022, and voted as a Member of IFLA's Reading and Literacy Standing Committee (2017-2022).  She is also one of the corresponding members of IFLA Indigenous Matters Section. In April 2020, she was appointed as Board Member, Intellectual Property Corporation of Malaysia (MyIPO).  Acknowledging her major contributions to  her profession, the School of Information Management (UiTM), appointed her as industry advisor, and National Library Malaysia appointed her as Mentor to ASEAN-INELI, an innovation initiative, to represent Malaysia.  She has presented more than 30 papers at national and international seminars and conferences.
In her free time, she is a network conduit for volunteers serving the marginalised communities, initiated a food bank branch in Kuching, an active advocate on age concern awareness, are amongst her community contributions. She believes in environmental impact on community well being and is a strong proponent on community exercise and health awareness programs.  She was awarded state and national accolades as recognitions for her contributions.  She is a Melanau, married with three children, and blessed with three granddaughters.
TOPIC – COVID-induced exponential acceleration of change: where do libraries fit in?

Libraries have transformed gradually over the years, with technology growth and changing consumer demands. But the onsets brought about by COVID19 pandemic changed the pace. This presentation hope to draw discussions on the areas where libraries need to address.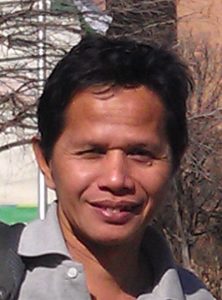 Faculty Member
Graduate School of Information and Library Management, Gadjah Mada University, Indonesia.
Dr. Ida Fajar Priyanto
Dr.
Ida Fajar Priyanto
is currently a teaching staff at Gadjah Mada University, Graduate School of Library and Information Science and associate researcher at the Southeast Asian Social Studies Center at the same university. He speaks in various international conferences, including IFLA and ALA and has published several book chapters in IGI Global and deGruyter Saur.
Dr. Ida graduated from School of Information Science, University of North Texas, USA. Earlier, he studied at Loughborough University of Technology and University of Wales, Aberystwyth, in the UK; while his undergraduate was from Gadjah Mada University in Indonesia.
TOPIC – Libraries and digital resources in the next normal

The pandemic of Covid-19 has brought a catastrophic situation in the world. All sectors, from business to social activities and cultural tradition, are heavily affected. Libraries are also affected by the condition. During the pandemic, most libraries are closed, but some start to reopen with limited access and other restrictions. In the next normal libraries of all types—conventional or bookless—will likely change the way they serve users. While digitalization of libraries and their services will be urgent, digital resources will be more important too. Librarians will need to change their work habit and procedures, the way they serve users, and the way they interact with users.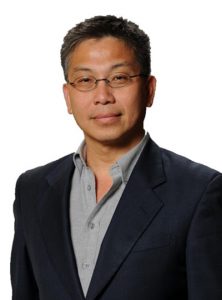 General Manager in Consulting
Innovative Education Services
Dr Wong Woei Fuh
Dr
Wong
is a manager of iGroup Asia, leading a team of consultants.  Together with his team of diverse talents, they provide research analytics to universities leading to series of research outreach campaigns in alignment with SDG impacts.  The current projects include Universiti Malaya, Multimedia University, Padjajaran University, East China Normal University, to name a few.  The team also helps to improve the online visibility of the regional OA publishers like Zoological Society of Japan and Journal of Nuclear Science & Technique (China) for wider readership and improved impact factors.  Dr. Wong is the regular coach of the "3-minute Thesis" program for Singapore Management University. Before this, he worked for Web of Science, and he holds a Ph.D. from the University of Manchester.
TOPIC – Change of Librarian Aspirations from 2020 to 2021: the surveys and the thoughts

The world has gone through a disruptive transformation from 2020 to 2021, impacting almost every profession. Using both surveys in 2020 and 2021 by Wiley as a backdrop, we could understand the change of aspirations and job development of librarians from China, India, Taiwan, the Philippines, and South Korea. In this session, the speaker will share a few practical steps that help the librarians execute those mentioned priorities in the survey, specifically on influencing student outcomes, reimagining library experiences, and supporting digital scholarship. In addition, the experience sharing will include specific tools and challenges, helping the audience plan and re-purpose their roles for the future library.