Live Webinar: Ovid New Video Tools for Anatomy Teaching
Join us to explore how you can use Grant's Dissector and BioDigital Human to teach students about the inner workings of the human body and explore disease evaluation, progression, and treatment with 3D videos.
Ovid enables a better understanding of the human anatomy that works well for visual learners. Accessible on different devices and easy to use, see the human body structure at its actual size with just a few clicks.
Why should you join?
The software programs discussed in the webinar are used by many medical schools around the world, including some in Singapore.
The webinar will provide you with an opportunity to learn about the latest trends in anatomy education.
The webinar will also give you a chance to ask questions and get advice from an expert in the field.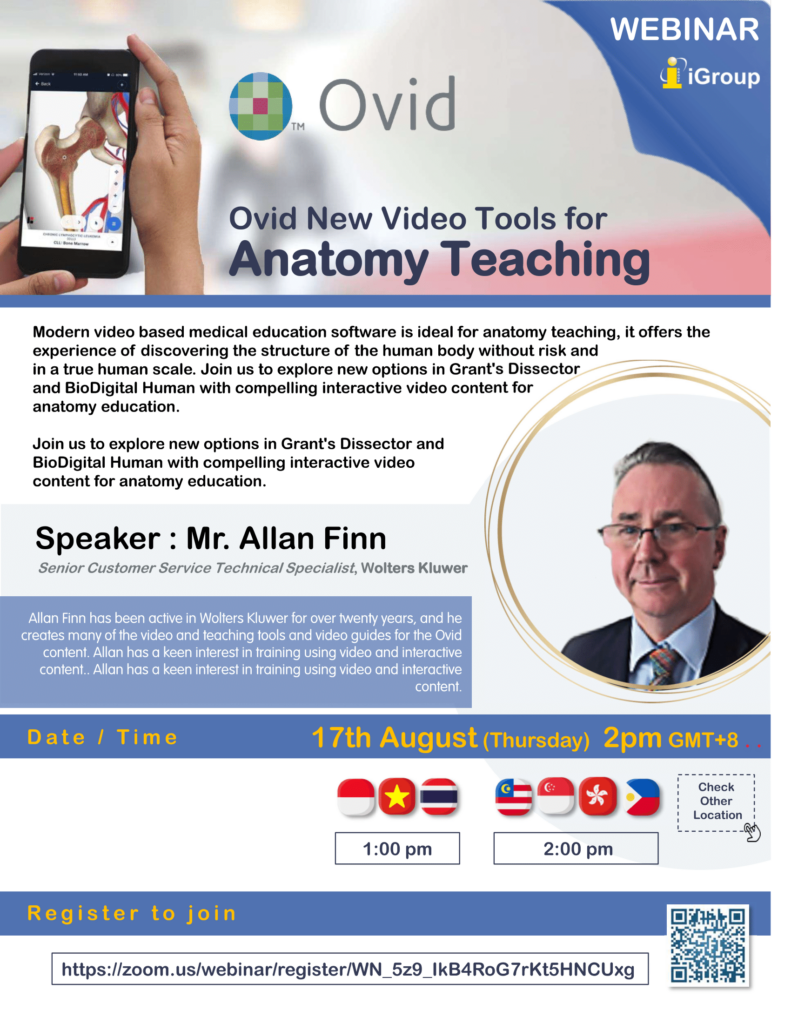 Preview of the BioDigital Human platform
With over 8,000 individually selectable anatomical structures, 600 simulated health conditions, and a toolkit to map and visualize data, the BioDigital Human platform is a medically accurate, virtual map of the human body.