Event Information
About
ACS on Campus, the American Chemical Society's premier outreach program, will be hosting a virtual event geared towards our audience in ASEAN. This event will be in collaboration with local student chapters and divisions of ACS.
At this 2-hour virtual event, you'll hear from ACS Editors and CAS specialists on ..
Tips for Scholarly Publishing & preparing Abstracts.
How SciFinder contribute to the Research & Publihsing Process.
ACS Malaysia Chapter Presentation.

All attendees will receive a participation certificate after the event.
10:00-10:05
Opening Remarks & ACS Resources
10:05-10:40
10 Tips for Scholarly Publishing
Prof. Habibah A. Wahab, Associate Editor, Journal of Chemical Information & Modeling
10:40-11:15
The Art of Graphical Abstracts and Why They Matter
Prof. Tao Deng, Associate Editor, Chemical Reviews
11:15-11:45
How SciFinder contributes to the research & publishing process
Ms. Pamela Oon, Customer Success Specialist, CAS
11:45-11:55
ACS Malaysia Chapter and the International Student Chapters in Malaysia: Synergy and the Success Stories
Dr. Mohd Firdaus Abdul Wahab, Chair (2020-2022), ACS Malaysia Chapter
11:55-12:00
Closing Remarks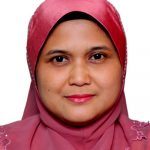 Habibah A. Wahab, Ph.D.
Associate Editor, Journal of Chemical Information & Modeling
Dean of School of Pharmaceutical Sciences, University Sains Malaysia
Habibah A Wahab is currently the Dean of School of Pharmaceutical Sciences, Universiti Sains Malaysia. Prior to that she served as the Director General of Malaysian Institute of Pharmaceuticals and Nutraceuticals, Ministry of Science, Technology and Innovation. In 1999, she found a research group "Pharmaceutical Design and Simulation (PhD)" which focuses on research on drug discovery especially those utilizing structural bioinformatics and computer aided drug design approaches. With this research passion, Habibah organizes a yearly event Computer Aided Drug Design Workshop and Seminar (CADD) which is held at different cities around South East Asia including Penang, Langkawi, Kuala Lumpur, Bali and Bandung. Currently Habibah is an Associate Editor of Journal of Chemical Information and Modeling.
Tao Deng, Ph.D.
Associate Editor, Chemical Reviews
Zhi Yuan Chair Professor, Shanghai Jiao Tong University
Tao Deng is the "Zhi Yuan" Chair Professor at Shanghai Jiao Tong University, Shanghai, China. He currently serves as the Associate Editor for Chemical Reviews. He obtained his B.S. in 1996 from University of Science and Technology of China and Ph.D in 2001 from Harvard University, both in Materials Chemistry. His current research focuses on energy materials and systems inspired by biological systems, especially thermal energy related materials and systems, including materials and systems for thermal energy generation, conversion, storage, and detection. He served as the Conference Co-Chair for the MRS Fall Meeting at Boston, Massachusetts (2017) and as the Conference Executive Chair for the 2014 IUMRS International Conference of Young Researchers on Advanced Materials. He is currently the board member of Chinese MRS, and also the Chair of the Commission on Development of the International Union of Materials Research Societies (IUMRS).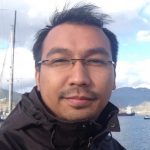 Dr. Mohd Firdaus Abdul Wahab
Chair (2020-2022), ACS Malaysia Chapter
Dr. Mohd Firdaus is a Senior Lecturer at the Department of Biosciences, Faculty of Science, Universiti Teknologi Malaysia (UTM). He obtained his Ph.D. from Imperial College London in 2012, in the field of chemical biology (specifically protein chemistry). Dr. Mohd Firdaus is also currently a visiting scientist at the Environmental Research Institute, National University of Singapore (NUS), working on plant-associated microbiomes. Dr. Mohd Firdaus is the founding member of the ACS Malaysia Chapter, serving as its first Secretary when the Chapter was set up in 2014 until 2018, before serving as its Co-chair (2018-2020). He recently succeeded Dr. Lee Hooi Ling as the Chair in July this year, becoming the fourth Chair of the Chapter. When not reading research papers, he likes to read books on popular science, history, and thrillers with historical facts. He also loves watching TV shows by David Attenborough and Neil deGrasse Tyson.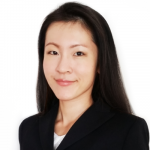 Pamela Oon
Customer Success Specialist, CAS
Based in Singapore, Pamela is responsible for providing advanced training on SciFinder and STN to customers in Southeast Asia (SEA).  She is also the technical expert for the regional sales team, promotes CAS new products, and understands SEA market needs across multiple disciplines. Pamela has extensive experience as a synthetic and medicinal chemist. Prior to joining CAS, she was a Senior Scientist at GlaxoSmithKline working on neuroscience drug discovery from hit-to-lead to preclinical phase. Pamela graduated from the Department of Chemistry at the National University of Singapore with BSc. (Hons.) and MSc. (Chemistry).