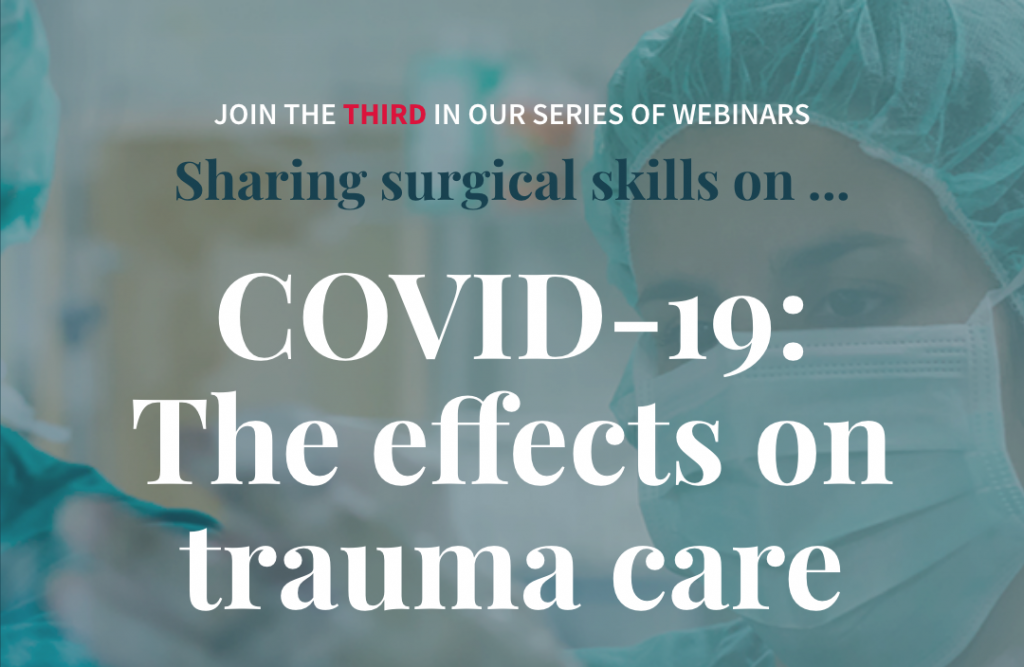 Join the third in our series of webinar Sharing surgical skills on COVID-19 and the effects on Trauma Care
Who are the speakers?
Edward Tan (Netherlands)
Traumasurgeon, Chair Department of Emergency Medicine at RadboudUMC, Helicopter Emergency Medical System Physician, Lifeliner 3
Philip Barker (Canada)
retired professor of surgery, active in teaching trauma surgery internationally via the ISS, IATSIC and as an International Instructor of DSTC

Register now to reserve your spot.

If you do not yet have access to our Academy you can register for free here: https://tinyurl.com/shwrhzj and watch the procedure 'Trauma Laparotomy: Penetrating Right Upper Quadrant Injury' performed by Edward Tan and Philip Barker. Free access until 1st June.
DATE: 14 MAY, 2020 [THURSDAY]
TIME: 11:00 PM SINGAPORE LOCAL TIME