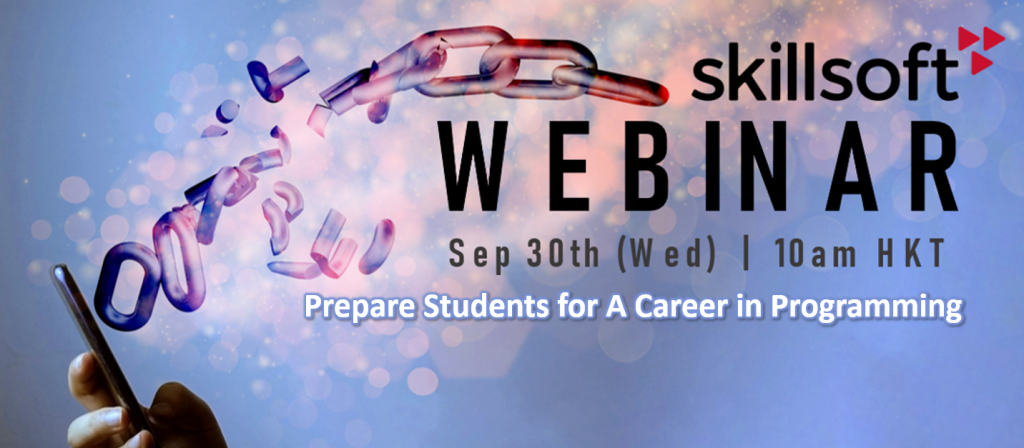 Prepare Students for A Career in Programming – for a new world in Artificial Intelligence, Blockchain, Internet of Things, Cyber Security, e-Gaming
The Covid-19 pandemic has severely upended global economies, and accelerated the adoption of new digital technologies, in areas of e-commerce, cyber security, Fintech, etc. Digital skills become the common denominator which is crucially lacking across most industries. The gap between IT talent supply and demand has never been so large before, and will only become more acute in coming years. According to McKinsey &Co. report , the top 2 skillsets lacking in the industries are in Data Analytics, and IT/Mobile/Web design & management.
SkillSoft has developed a large content base of digital training courses, which are created by industry-trained authors, including from large tech companies like FaceBook, Microsoft, etc. Hence the content are highly relevant to fast-changing technology landscape.
This webinar is conducted by an industry practitioner, who will take the audience (students) through the exploratory and thought-provoking process of a learner learning new IT skills. He will touch on following topics:
Courses to take in order to learn Python, Data Analytics, etc
Ease of experiential learning on SkillSoft platform
Real-time simulation in the SkillSoft IT Virtual Labs (sandbox)
Earn digital badge to recognize completion of specific courses (enhance job opportunities after graduation)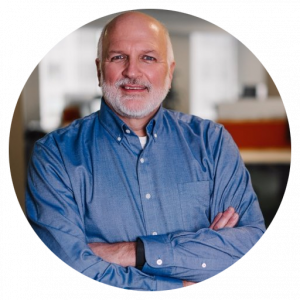 Jim Zimmermann
Director Technology & Developer Solution Practice, Skillsoft
Jim Zimmermann is Skillsoft's Lead Solution Principal – Technology & Developer Skills. Jim supports Skillsoft's largest Technology & Developer training customers and meets with hundreds of customers each year.
During his 40+ years in the IT and media industries, Jim has worked for the largest IT and telecommunications firms as well as SMBs and startups. Jim started his career as a scientific programmer for an environmental engineering firm where he ended up teaching APL programming to other scientists. He also wrote the first email system that was commercially available for the then "brand new" IBM PC. Jim later became a "serial entrepreneur" and he started, grew, and sold three IT/media companies, including the first company to offer photo retouching and color prepress capabilities on off-the-shelf UNIX workstations.
Jim is a successful writer, speaker, and industry analyst who has had dozens of articles published in leading publications and media outlets, has spoken at many events, and he has written analyst reports and white papers for many of the top global IT and telecommunications companies.
Jim is a columnist for TrainingIndustry.com where he writes about technology and developer training. Jim is a member of the IEEE Computer Society, IEEE Society on Social Implications of Technology, American Association for the Advancement of Science, The Union of Concerned Scientists, National Resources Defense Council, and The Sierra Club. Jim has a BS in Natural Sciences from St. Thomas Aquinas College.