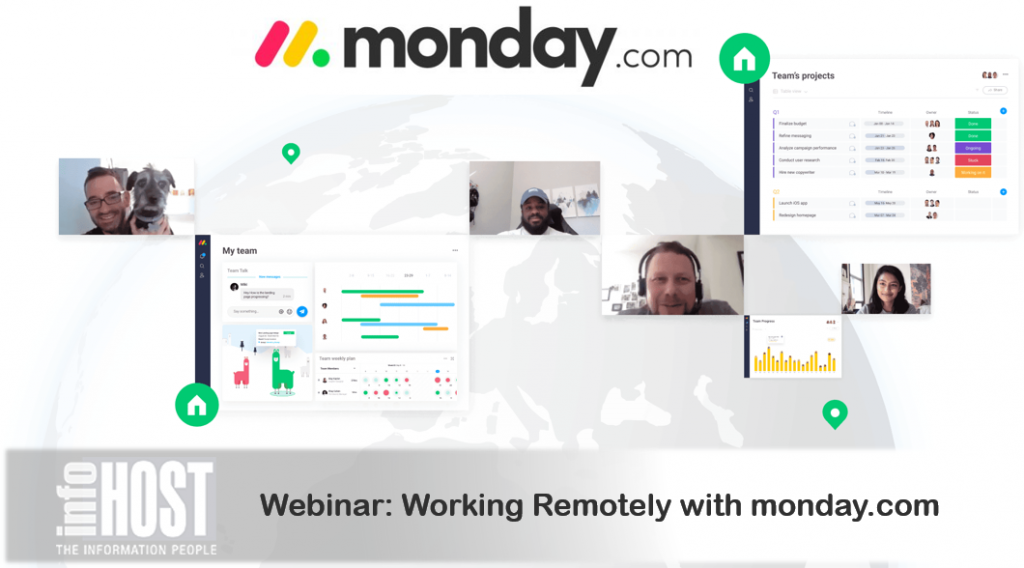 As COVID-19 diagnoses continue to increase around the world, many companies have been forced to work remotely or work from home.  monday.com can help your company to ensure business continuity at a safe environment.
monday.com connects your team together so that you can continue to collaborate, manage and track work/project in one easy to use platform wherever you are.
The flexible remote work software built to:
Collaborate anywhere
Track work progress
Align teams quickly
Turn video chats into actions
Wish to know more? We would like to invite you to join us for an one-hour session to understand the features of monday.com that will ease of use to you and your team!
If you are interested, please register and we will send you the conference link soon!
DATE: 17 APRIL, 2020 [FRIDAY]
TIME: 05:00 PM SINGAPORE LOCAL TIME